"… When we become aware of our body and mind and accept the truth of them, that they are impermanent, do not persist and are beyond control, then we will be liberated and abide in the greatest happiness."

Luangpor Pramote Pamojjo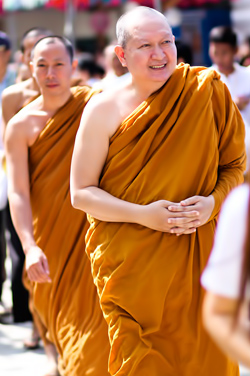 Dhamma (Pali) or Dharma (Sanskrit) means the plain, undistorted truth that the Buddha taught.
Dhamma as taught by the Buddha is simple and easy to practice. It is about ourselves and how we can be free from personal suffering. As suffering beings we are deluded about the truths of our body and mind. However, if we practice the Dhamma, we turn our attention to our body and our mind and unveil their true characteristics. Our suffering lessens as we gradually come to understand the Dhamma more and more.



This website is a collection of Dhamma materials conveyed by the venerable Luangpor Pramote Pamojjo, a master teacher of mindfulness for the modern world and Vipassana meditation. We are very happy to share the gift of Dhamma with you all.